PAST EVENT – THE FOLLOWING IS FROM OUR 2016 EVENT – STAY TUNED FOR DETAILS ON THE NEXT SUMMIT
When: 

Friday July 29 – Sunday July 31, 2016
Where:

Martin Luther King Student Union Center, (3rd floor) University of California at Berkeley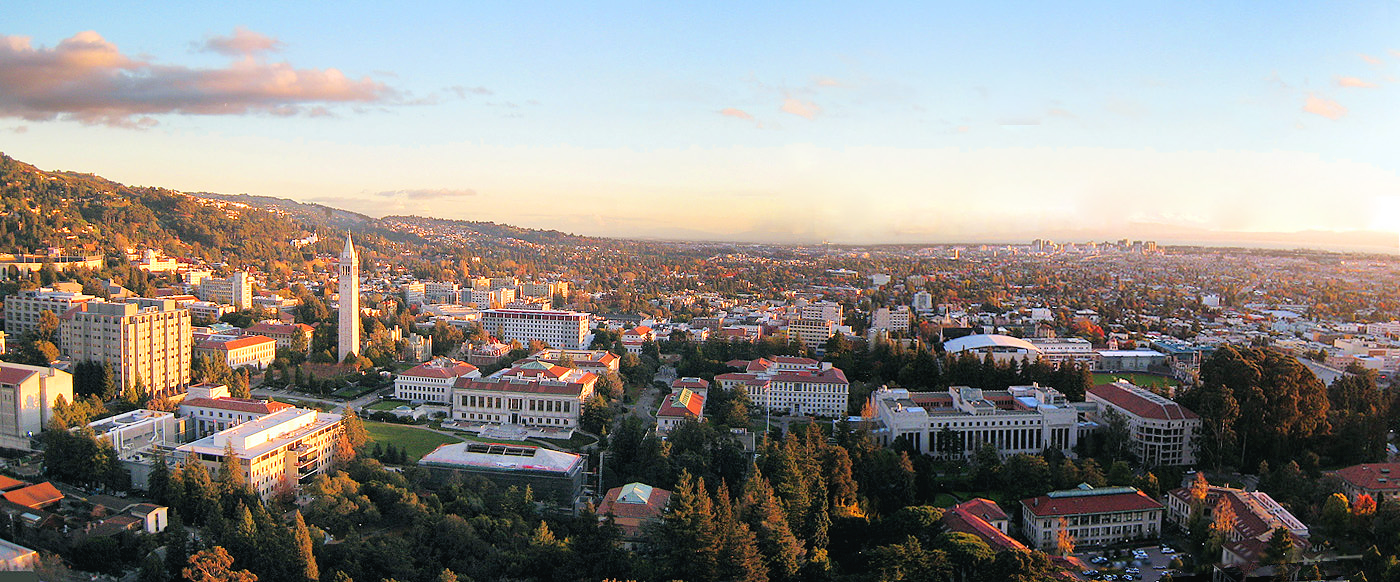 Tickets:
View the Attendee Registration page for ticket options and pricing.
Meal Plan:
Click Here to view the Summit Meal Options
Schedule…(subject to change):
Click Here to view the Full Schedule for the Summit & Expo.
Speakers and performers…alphabetically…(subject to change):
MICHAEL BEDAR
author: "Sweet Healing", producer of documentary: "Simply Raw: Reversing Diabetes in 30 Days"
AMANDA BENHAM
dietitian in Brisbane, AU; presentations: "Vegan Nutrition for Healthy Children of All Ages", "B-12 Update"
ANNA CHARLTON
law professor, co-founder with Gary Francione: Rutgers Animal Rights Law Clinic, co-author with Gary Francione: "Eat Like You Care", "Animal Rights – the Abolitionist Approach"
SUE COE
artist, illustrator; books: "Dead Meat", "Sheep of Fools", "Pit's Letter", "Cruel: Bearing Witness to Animal Exploitation", "Paintings and Drawings" – art exhibit at World Vegan Summit & Expo: "The Animals' Vegan Manifesto"
CHARLOTTE CRESSEY
educator, ecofeminist, activist, and creator Earth Energy Yoga®
VAN DANG
Golden Lotus restaurant, Oakland – food demonstration
TAMEARRA DYSON
owner: Souley Vegan restaurant
DELTA FARRINGTON
owner: Eco Dogs & Cats; presentation: "The World of Vegan Products Now Available for Dogs and Cats"
VICTORIA FERNANDEZ, yoga classes, owner: Yoga by Victoria
GARY FRANCIONE
law professor, Rutgers University – the first academic to teach animal rights theory at an American university; author: "Rain Without Thunder", "Introduction to Animal Rights: Your Child or the Dog", "Animals, Property, and the Law", "Animals as Persons", "The Animal Rights Debate"; with Anna Charlton: "Eat Like You Care", "Animal Rights: the Abolitionist Approach"
BEN FROST
I'm a musician, veganic gardener, and abolitionist educator from the UK. My advocacy efforts usually take the form of an approachable and friendly street table every month with my colleague, Jenny Trig, where we engage in discussion with members of the public about veganism as a moral imperative. I also help moderate Professor Francione's Facebook page, Gary Francione: The Abolitionist Approach to Animal Rights
SID GARZA-HILLMAN
nutritionist and program director at the Center for Living Well at the Stanford Inn, Mendocino, America's first vegan eco resort; author: "Approaching the Natural: a Health Manifesto"
KAREN HAMZA
founder: Angel Hanz for the Homeless
CHRIS HEDGES (via video presentation)
research fellow: Loma Linda University, Sustainability Research Institute, School of Earth and Environment; formerly research fellow, University of Leeds, UK – "Food Choices, Public Health, and the Environment"
VANDA KADAS & VANI PUTHETI
Vanda Kadas is an Abolitionist vegan educator/moderator/ Hungarian translator for the Abolitionist Approach. Became vegan despite coming from a Hungarian village that was known as "Sausage Town"! Community volunteer and mother of a lifelong vegan.

Vani Putheti, daughter of Vanda Kadas, will be performing her self written "Vegan Song"
MYQ KAPLAN
comedian who has appeared on the Tonight Show, David Letterman, Comedy Central, Last Comic Standing, America's Got Talent; CD: "Vegan Mind Meld"
LAMOUR & THE MYSTIK BAND
live reggae at our Saturday evening "Soul Food-For-Thought" presentation
EMILIA LEESE
Emilia is a lawyer, runner, blogger and avid traveller. Neapolitan-Brit-American living in London & the Highlands of Scotland. Translator "Mangia con consapevolezza" ("Eat Like You Care"), G. Francione & A. Charlton, Italian edition
BOB LINDEN
event emcee, host of 15-year broadcast "Go Vegan Radio with Bob Linden" at www.GoVeganRadio.com; presentation: "The Language of Speciesism and Human Supremacy"
ARA MARDEROSIAN
executive director: Sequoia ForestKeeper; Water Crisis Forum
BENJAMIN MacELLEN
Benjamin is a writer, and the author of 'A Cut Closer to Whole' a memoir about his journey as a survivor of sexual abuse, and finding his true identity as a queer transman. He is an abolitionist vegan and guest contributor for Ecorazzi.com
FRANCES McCORMACK
lecturer, National University of Ireland, Galway. Interested in how pedagogy can help us understand animal advocacy. Blogger, regular contributor to Ecorazzi, half of Grumpy Old Vegans
DAMON McDONALD
Abolitionist vegan educator living in Australia
MILTON MILLS, M.D.
presentations: "Scientific Evidence: Humans Are Herbivores, Not Carnivores, Not Omnivores"; at Soul Food-For-Thought, Saturday evening: "Traditional Diets in Africa vs. Plantation-Food African American Diet of Today"
ANITA MOOS
Anita Moos is the mother of two beautiful vegan children and also a vegan activist. She is a pilot by profession and uses every opportunity she finds to educate others about the Abolitionist Approach. She lives in Mumbai, India, and she promotes the idea that Ahimsa requires veganism
NASEEM MURAKAMI
musical performance
DAVID NIBERT
professor of sociology, Wittenberg University, organizer of the "Section of Animals and Society" of the American Sociological Association, author: "Animal Rights / Human Rights: Entanglements of Oppression and Liberation", "Animal Oppression and Human Violence"; presentation: "From Genghis Khan to Wall Street: Oppression of Other Animals, War, and Capitalism"
ALAN O'REILLY
recently retired environmental management consultant, founder and half of Grumpy Old Vegans.
GENELLE PALACIO
activist, from the family of Cesar Chavez, vegan social justice hero
GENESIS PALACIO
young activist, from the family of Cesar Chavez
JEFF PERZ
Animal rights philosopher and activist. Jeff has been vegan for 20 years and has written several animal rights articles. He has been abolitionist, adhering to Francione's approach, for 17 years. In the past, Jeff has presented videos of animal exploitation on the streets. He has given away free vegan food, and had significant success helping people go vegan. Jeff is currently interested in examining the many strategies for non-violent activism applied to vegan advocacy.
VAIDYA PRIYANKA
health practitioner from a 700-year lineage of Ayurvedic women healers from India; presentation: "Vegan Ayurvedic Health and Why Dairy Is Filth"
SKY RAVEN
Vegan blacktivist, spoken word poet, hip hop artist, producer and sound engineer.
GOLDEN REES
vegan educator, member of Gentle World board of directors for 21 years, chef and baker for The Vegan restaurant in Maui, co-author of the book "Incredibly Delicious: the Vegan Paradigm Cookbook"; presentations: introduction to the debut screening of the film "Gentle World – For the Vegan in Everyone" and a food demonstration
MERLIN "Magic" REES
"veganic" (vegan organic) gardener, professional orchardist, and educator, head gardener since 1999 at Shangri-La, Gentle World's vegan education center in New Zealand, co-founder of the Far North Organics Association in New Zealand, and former Organic Inspection Certifier: presentation: "Grow Your Food Veganically – Better than Organic"
ANTENEH ROBA, M.D.
from Ethiopia, president of the International Fund for Africa; presentations: "Meaning for Today -Reflections of My Visit to the Slave Dungeons of West Africa" and "Africa Now – Climate Change, Environmental Devastation, and Your Food Choices"
CHRISTIAN SANCHEZ
Abolitionist Vegan Educator of Afro-Caribbean-American background. Co-founder of an abolitionist vegan page, Animal Rights Revolution
TODD SHUMAN
director: Wasteful UnReasonable Use; Water Crisis Forum
ANUJ SHAH
podcast host: Speaking of Vegan
CINDY SHEEHAN
"Peace Mom" peace advocate, host: "Cindy Sheehan's Soapbox, organizer of Camp Casey Iraq War Protest at the Bush ranch in Texas, 2007 candidate for US House of Representatives, 2012 vice presidential nominee of the Peace and Freedom Party, 2014 California gubernatorial candidate, author: "Peace Mom: A Mother's Journey through Heartache to Activism", "Not One More Mother's Child", "Dear President Bush", "The Obama Files: Chronicles of an Award-Winning War Criminal", "Myth America: 20 Greatest Myths of the Robber Class and the Case for (Non-Violent) Revolution", "Revolution, A Love Story"
GARY STEINER
professor of philosophy, Bucknell University, author: "Descartes as a Moral Thinker: Christianity, Technology, Nihilism", "Anthropocentrism and Its Discontents: The Moral Status of Animals in the History of Western Philosophy", "Animals and the Moral Community: Mental Life, Moral Status, and Kinship", "Animals and the Limits of Postmodernism"; presentations: "Animals in Western Culture", "Animals as Persons"
BILL TARA
natural health advocate and macrobiotic pioner since 1967, former VP of Erewhon Trading Company, one of America's first distributors of organic foods, co-founder of Sunwheel Natural Food, London, founder of the Community Health Foundation in London, former executive director of Kushi Institute in London, former chairperson for the European Macrobiotic Assembly and the North American Macrobiotic Assembly, publisher of "Macrobiotics and Human Behavior"; presentation, with Marlene Watson-Tara: Human Ecology Project – food, politics, environment, human slavery, social justice, and animal rights
PEGGY WARREN
vegan activist from Washington State. Co-founder of Puget Sound Abolitionist Vegan Education (PSAVE)
MARLENE WATSON-TARA
macrobiotic counselor, health educator, natural foods chef, host of "Marlene and Friends", author of best-selling "Macrobiotics for All Seasons"; presentations: with Bill Tara – Human Ecology Project – food, politics, environment, human slavery, social justice, and animal rights, and a macrobiotic food demonstration
DR. ERIC WEISMAN, DC
Scientist, CEO, [email protected] 100% Complete Essential Protein Vegan Pet Foods & Supplement Compounds for Disease Dr. Weisman will discuss his "Easy Short Cut to Convert Strangers, Friends, Family Over to The Vegan Life Style"
MIKE WEINBERG
educator, founder of VeganDiego, support model for vegan restaurants and businesses
KENNETH G WILLIAMS
vegan activist, first vegan champion bodybuilder, co-host "Soul Food-For-Thought"
Schedule…(subject to change):
Click Here to view the Full Schedule for the Summit & Expo.
Expo: 
The SUMMIT part of the World Vegan Summit & Expo will be a resounding presentation exploring the many reasons for the urgent need for the world to GO VEGAN.
The EXPO that is the World Vegan Summit & Expo takes us to the vegan place that we want to create in the world – where all food is vegan, as are clothing, personal care, and household products – with no ingredients derived from animals and no animal testing. Taste, explore, enjoy – wander among exhibitors, vendors, and animal sanctuaries and rescuers.
View our Sponsors and Exhibitors.
Participate as a Vendor and/or Sponsor.
Organized by:
The WORLD VEGAN SUMMIT & EXPO is a grass roots effort being organized by Bob Linden. Bob Linden the host of GO VEGAN RADIO WITH BOB LINDEN, the first mainstream media vegan – animal liberation program ever, broadcasting 13 years, as heard on the Air America radio network, CBS and Clear Channel radio stations, XM, and Los Angeles radio stations KTLK and KRLA. Bob's vegan event organizing history includes developing, promoting and emceeing the original Worldfest-LA (now VegFest-LA ) and San Diego Fall-Fest. To contact Bob and his team, click here.